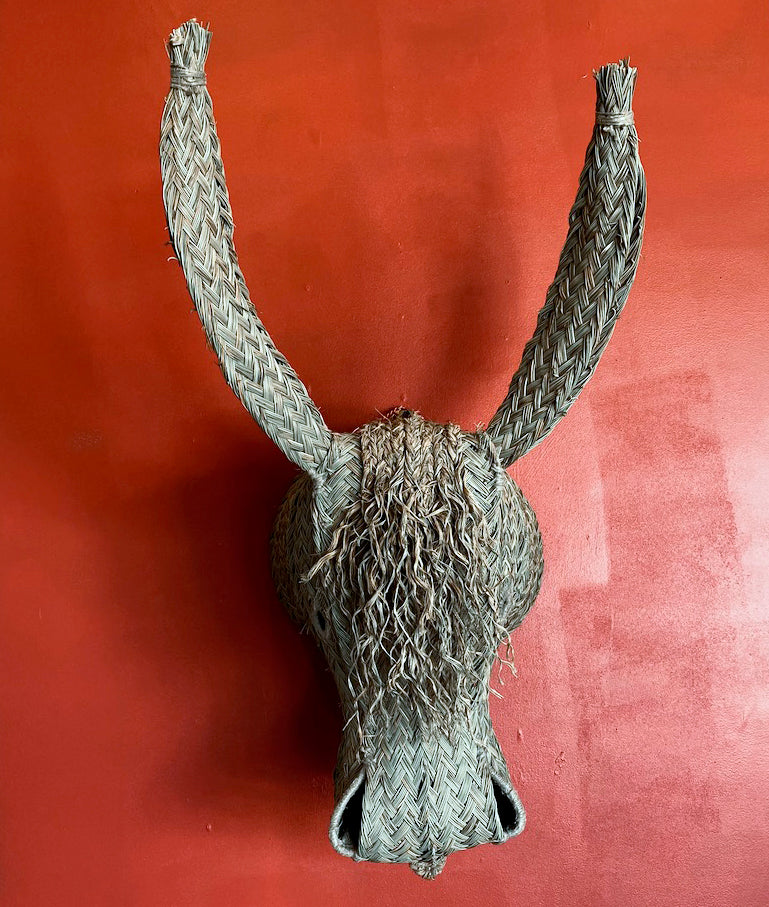 Burro
Javier Sanchez Medina is an Extremaduran (from the province of Salamanca, Spain) artisan and furniture restorer based in Madrid.  He specializes in the creation of animal heads, which he has named 'Ecological Trophies'. His work is purely self-taught and handmade. Medina uses only natural materials such as bamboo, wicker, rattan or fiber in his highly original works.
Available in two sizes:
Large Burro - 12" wide, 12" deep, 24" high.
Small Burro - 6" wide, 6" deep, 14" high.